Service update: coronavirus (COVID-19)

Rutland County Council is continuing to follow the latest government advice around coronavirus (COVID-19) and as of close of day Friday 20 March 2020 Visions Children's Centre, including appointments and outreach sessions, closed until further notice.
For more information about COVID-19 please look at the Rutland County Council website www.rutland.gov.uk/coronavirus
We are however taking the sessions online; Music Mavericks sessions will be running online using Zoom every Monday, Wednesday and Friday 11am -11:30am starting Monday 30th March.
Toddle talk will run the new course of sessions every Thursday using Zoom for 6 weeks starting Thursday 23rd of April until Thursday the 28th May. This will be 10:30am – 11:00am and 2:30pm-3:00pm every Thursday.
Zoom Timetable - August 2020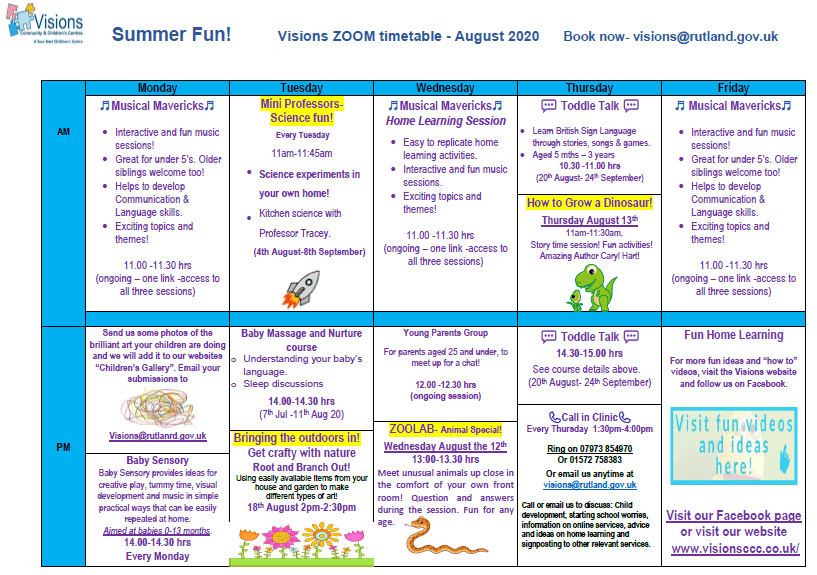 Tap the Visions ZOOM timetable to download a PDF copy!