KEEPING YOUR CHILD SAFE
Let's Talk About It! Event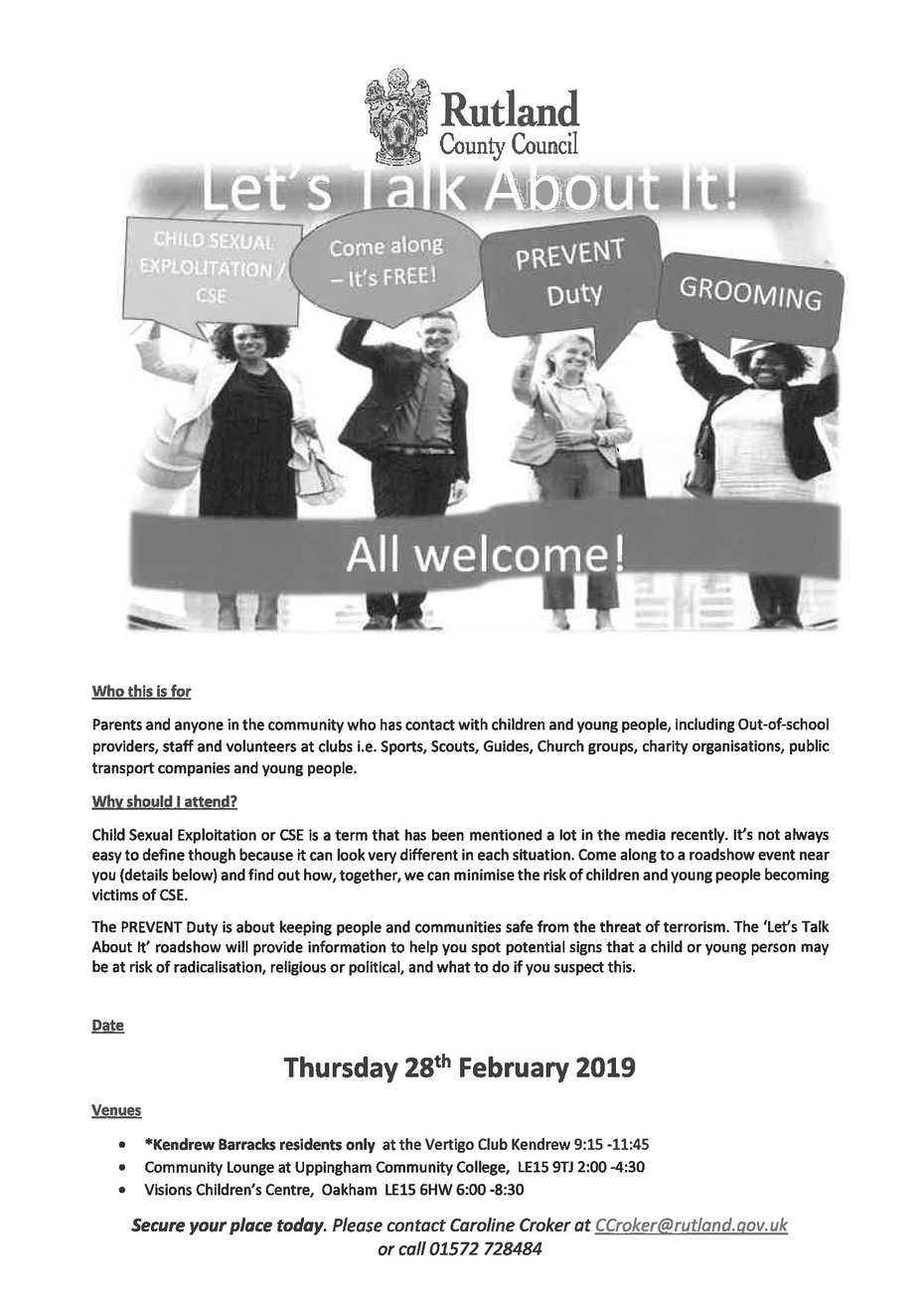 To download a copy of this poster, please click here
Safeguarding Information session
Safeguarding is a term which is broader than 'child protection' and relates to the action taken to promote the welfare of children and protect them from harm. Safeguarding is everyone's responsibility. Safeguarding is defined in Working together to safeguard children 2013 as:
protecting children from maltreatment
preventing impairment of children's health and development
ensuring that children grow up in circumstances consistent with the provision of safe and effective care and
taking action to enable all children to have the best outcomes.
If you would like to learn more, we are going to hold Safeguarding information sessions at the Children's Centre in the future. Please register your interest on 01572 758 383 or email: visions@rutland.gov.uk and we will take your details and let you know when the next session is being held. Unfortunately, we are unable to provide creche facilities for these sessions.
PHysical Safety

The Royal Society For The Prevention Of Accidents (ROSPA) website has advice and information for child safety, including:
Accidents to Children
Household Cleaning Products
Safe at Home - The National Home Safety Equipment Scheme
plus broader topics for the whole family, such as Gas Safety, Fireworks Safety and Christmas Safety.
Visit their website here
Preventing Abuse
For information about keeping children safe from abuse and neglect, including signs, symptoms and effects of child abuse and neglect, please click here to visit the NSPCC website.
E - Safety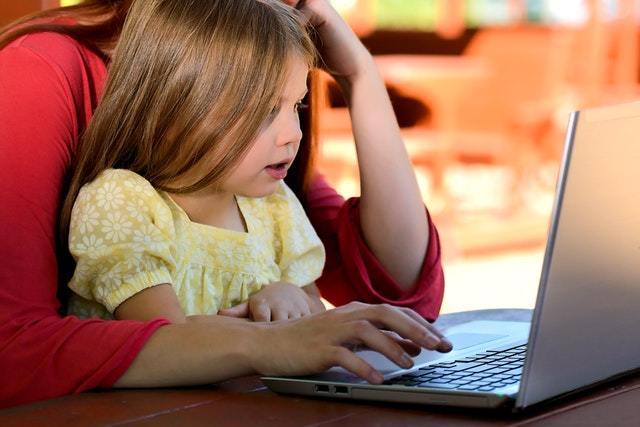 Be Share Aware
Just like in real life, kids need your help to stay safe online.
Share Aware offers simple, step-by-step advice that will help you have the right conversations with your children about online safety.
To find out more, click here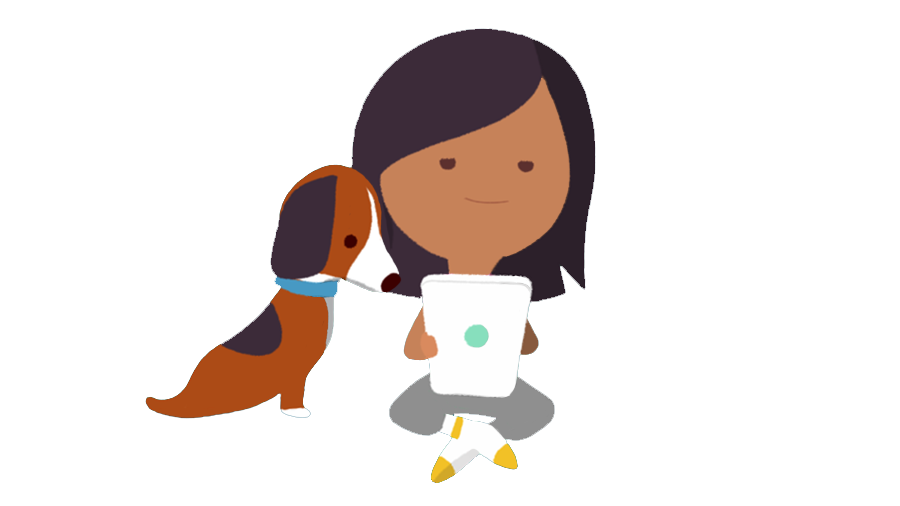 parents/Carers be aware - omegle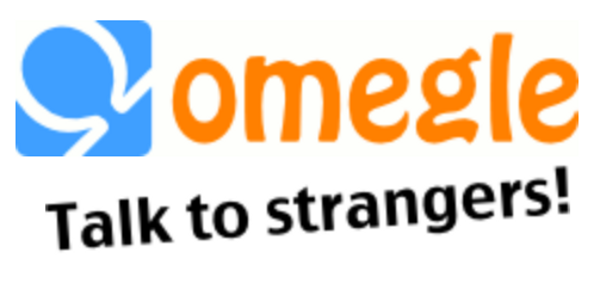 Parents/carers, please be aware of a site named Omegle, a free social networking website in which users are connected with other unknown users at random in order to chat via video, text or audio. This is known as a 'virtual chatroom'.
Their official website is www.omegle.com but also many additional sites such as Omegle UK and various apps such as 'Chat for Omegle', 'Free Omegle Chat' and 'Omeglers'.
Should I be concerned about Omegle as a parent/carer?
The tagline for Omegle is "Talk to strangers". Chatting to different people online can be fun, but as Omegle acknowledges, there is a strong risk of users encountering sexual content on Omegle. This is not limited to viewing adult sexual content but could also be young people performing sexual acts or exposing themselves.
An information booklet has been created to further explain how Omegle works and how to keep your children safe.
It is available to view/download here
General Online safety

The NSPCC website has helpful tips and links to advice to help keep your children safe on the internet:
Online safety | NSPCC
Visit their website here for further information.
Learn more about video chat and video sharing sites
Learn more about video chat and video sharing sites
Video is a great way to stay in contact with family, talk to multiple friends at once or just get creative.
Sites and apps like Skype, Omegle and Musical.ly allow children to do just that. Using a webcam, tablet or smartphone, users can share videos and have live, face-to-face conversations with other people online. But there are risks too, including talking to strangers.
Minimum Ages For Social Media
Do you know the recommended ages for Kik, Snapchat and ooVoo?
Have you heard of Yellow? A dating style app, users swipe right to like and left to pass on other profiles.
If two users like each other, they can chat and swap images. If you know of a young person who uses Yellow, talk to them about the risks.
Digital Parenting
Parent Zone website has useful information to make the internet work for families. Their 'Digital Parenting' magazine can be read here