Home Learning Activities
Scroll down the page for fun learning activities you can try at home.
Tap the images to download the fun idea!
Outdoor Learning Bingo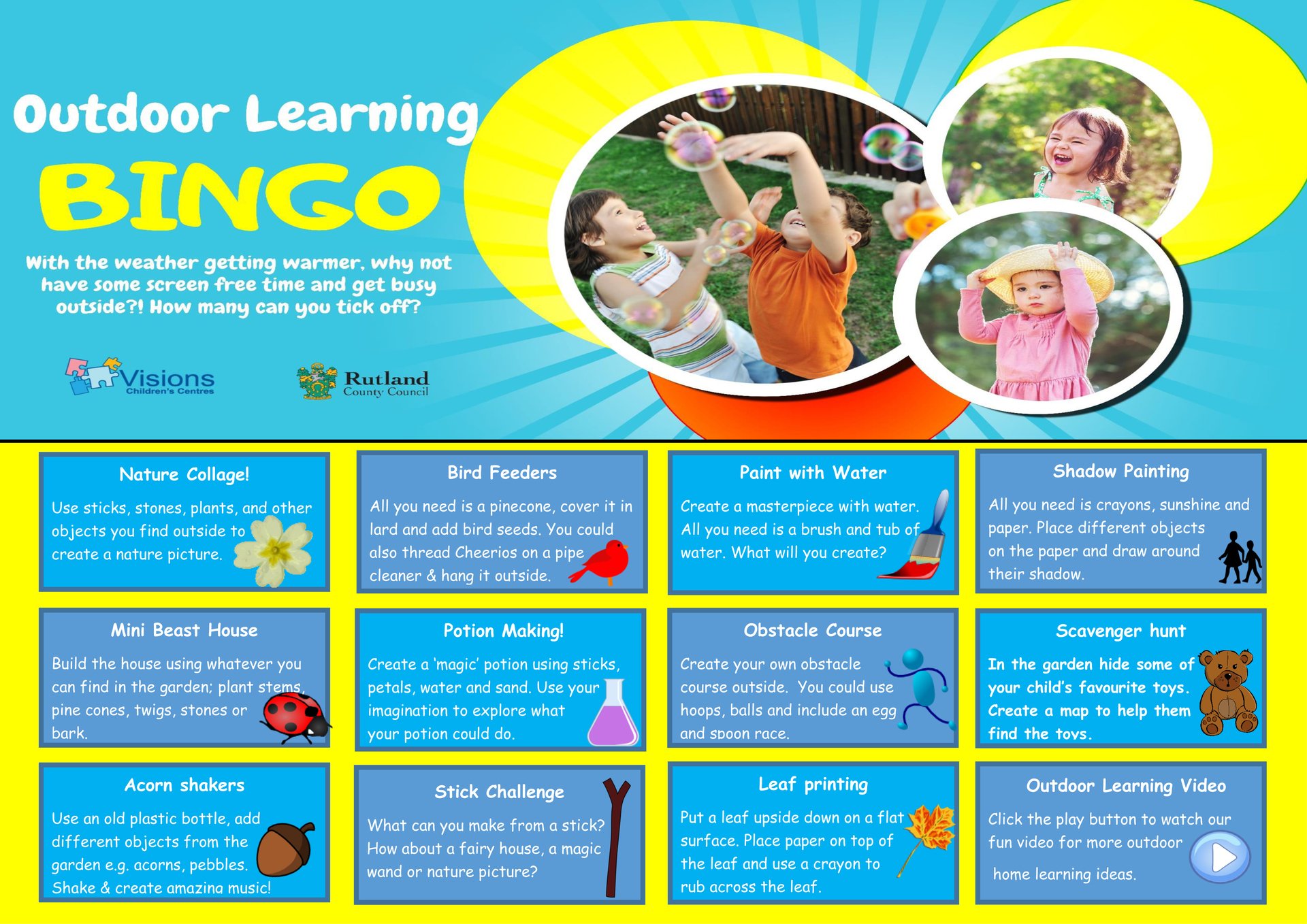 Home Learning Bingo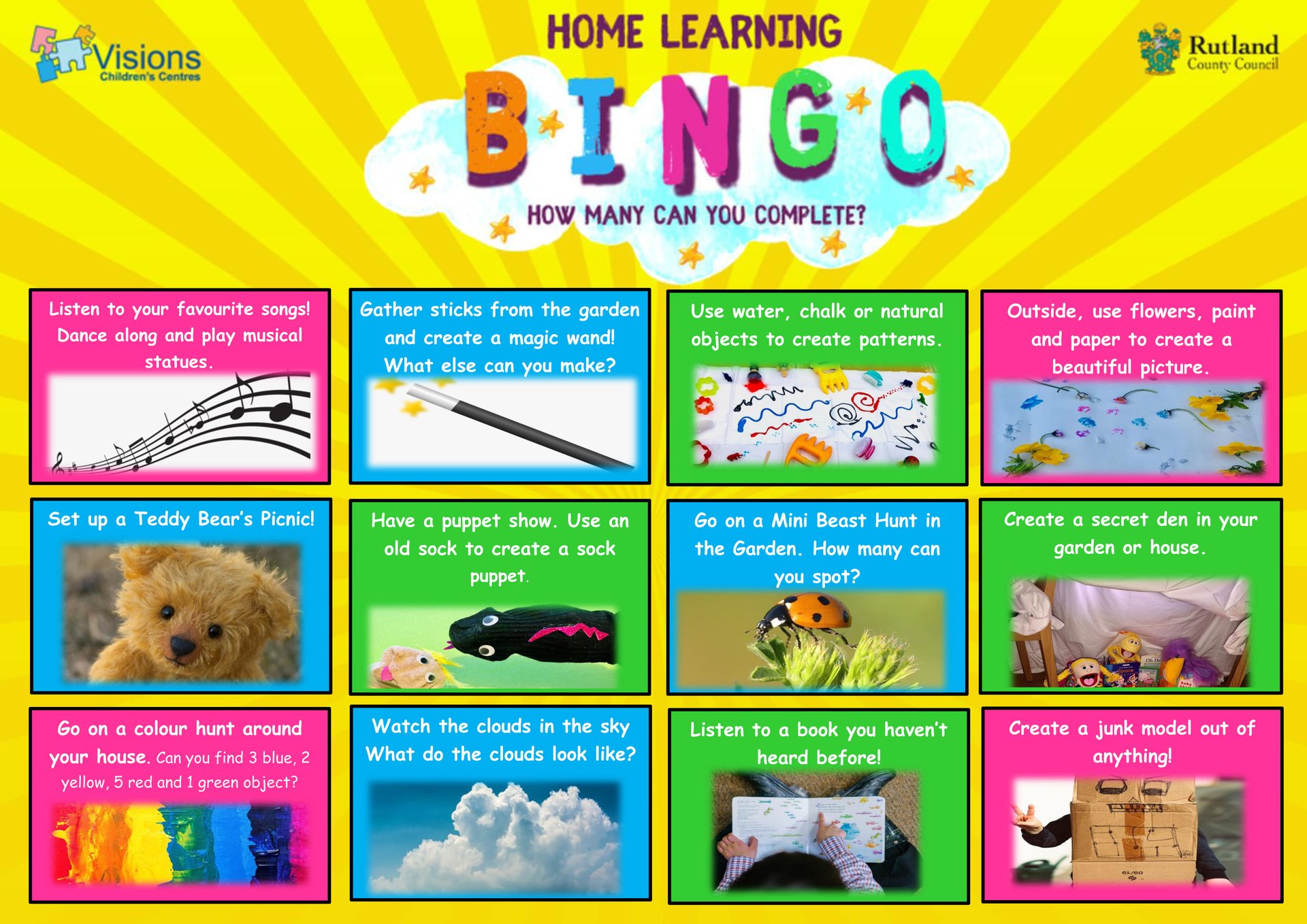 Baby Play & Sand Play
The Sand Play ideas and photos were shared by Olivia, who helps to run our Thursday group in Uppingham!
Father's Day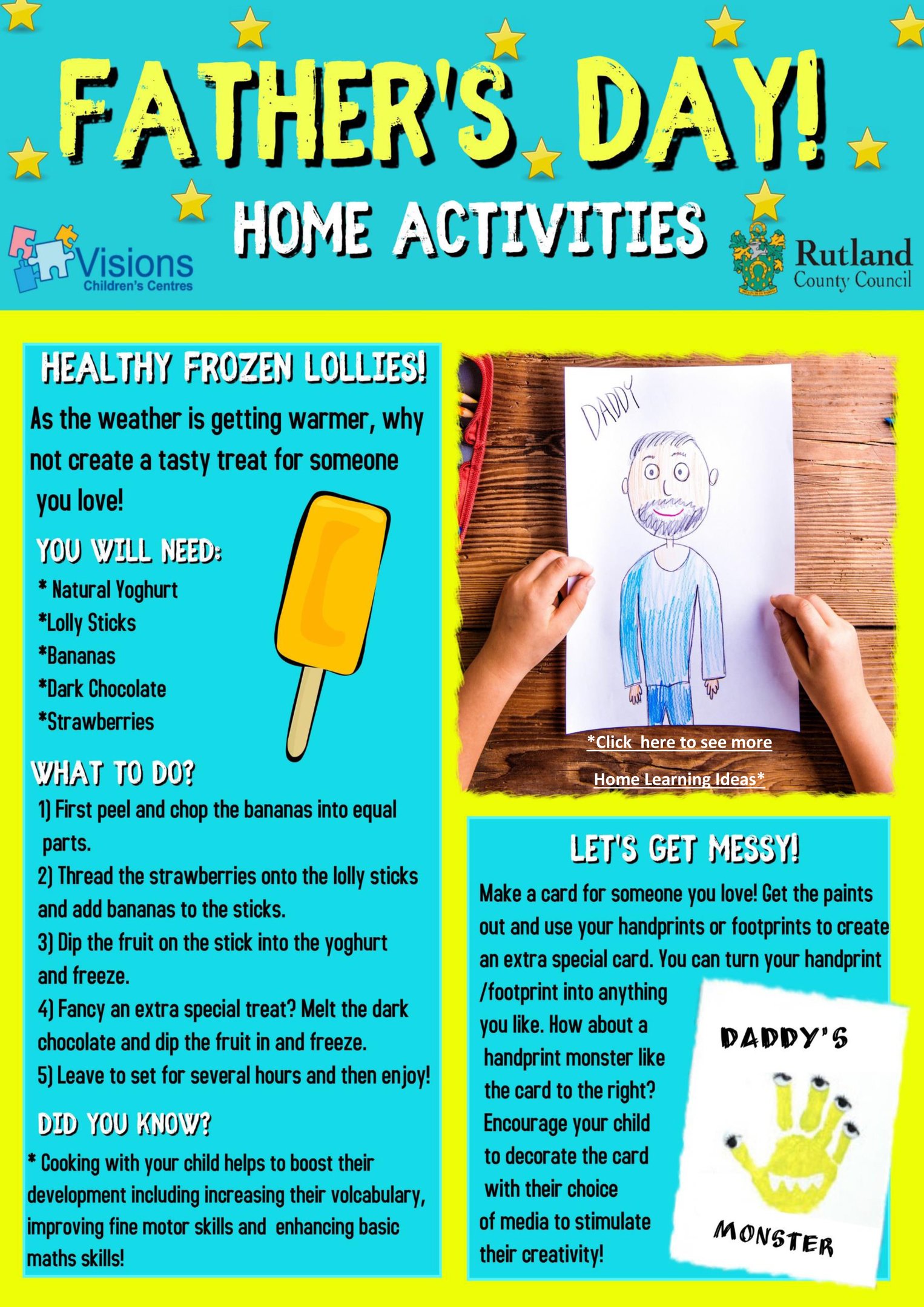 Communicate with Confidence