Kendrew Barracks
When it's safe to do so, we will restart our play sessions.
To all our lovely service families at Kendrew Barracks!
...But please let us know, when you know, that you are going to be posted and leave Rutland, so that we can update our database to reflect your leaving date and stop sending you information that is of no use to you.

You can let us know by various methods:

email us on: visions@rutland.gov.uk

ring us on 01572 758 383

Or let our ladies know at one of our sessions.
Please click here to download a leaflet detailing information about activities and services available at Kendrew and St George's Barracks.
Sessions at Kendrew Barracks are for MOD Personnel and their families only.
Stay and Play
For children aged 0 months - 5 years.
Old clothes to be worn by both parents/carers and children!
During school holidays, older siblings are welcomed.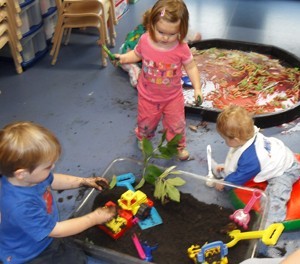 Homestart Horizons Stay and Play
Homestart Horizons play sessions are held during term time only.
Dinky Dancers Sessions- Kendrew Barracks Community Centre
Exciting drop-in sessions for children walking to 5 years old.
Dinky Dancers combines a stimulating mix of dance activities, P.E. and musical fun to develop children's creativity and physicality.
Each week, children are taken on a new adventure that they will love, physically exploring pre-school themes such as Amazing Animals and At the Circus.