Intergenerational Session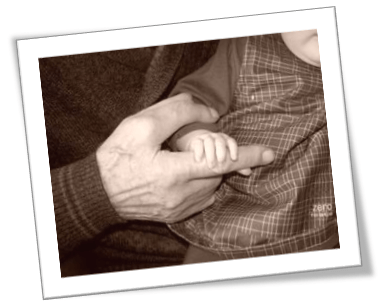 The 'Many Years Project' has been developed to promote purposeful and positive collaboration between the different generations. Intergenerational projects can play a dramatic part in improving the health, wellbeing and happiness of both adults and children. The project aims to reduce loneliness in the older Rutland population and improve children's personal, social and emotional development.
The 'Many Years Project' brings together residents currently living in a care facility with children over 2 years and their parent/carer for a weekly 1 hour session over a 6 week period. The session incorporates activities which suit all participants' needs and interests. These activities are designed to support co-operation and cognitive development e.g. craft design, puzzles and problem solving.
Research has shown that older adults who regularly interact with children perform better on memory tests, have an improved sense of their own value and feel less isolated. Whilst children who spend time with the elderly benefit from improved language and communication development, positive attitudes towards the elderly and higher self- esteem.
"Harry loves interacting with the residents he always gives them a hug when he leaves and always asks when he wakes up if we're coming"
Visions Children's Centre recognises that by providing meaningful opportunities for different generations to interact can contribute to participants learning, development and help to build positive relationships.