2/3/4 YEAR EARLY EDUCATION FUNDiNG
Is your family entitled to free 2 Year Early Education funding?
Click here to view and download a reader-friendly booklet, to help you understand about Free Early Education for Two Year Olds at an important time in your child's development.
If you believe you are eligible for 2 Year Early Education funding, you must apply by contacting the Learning and Skills department on 01572 758484 or email learningandskills@rutland.gov.uk.
For information on eligibility, click here
More Information is available from the GOV.UK website regarding free childcare and education for 3 and 4 year olds.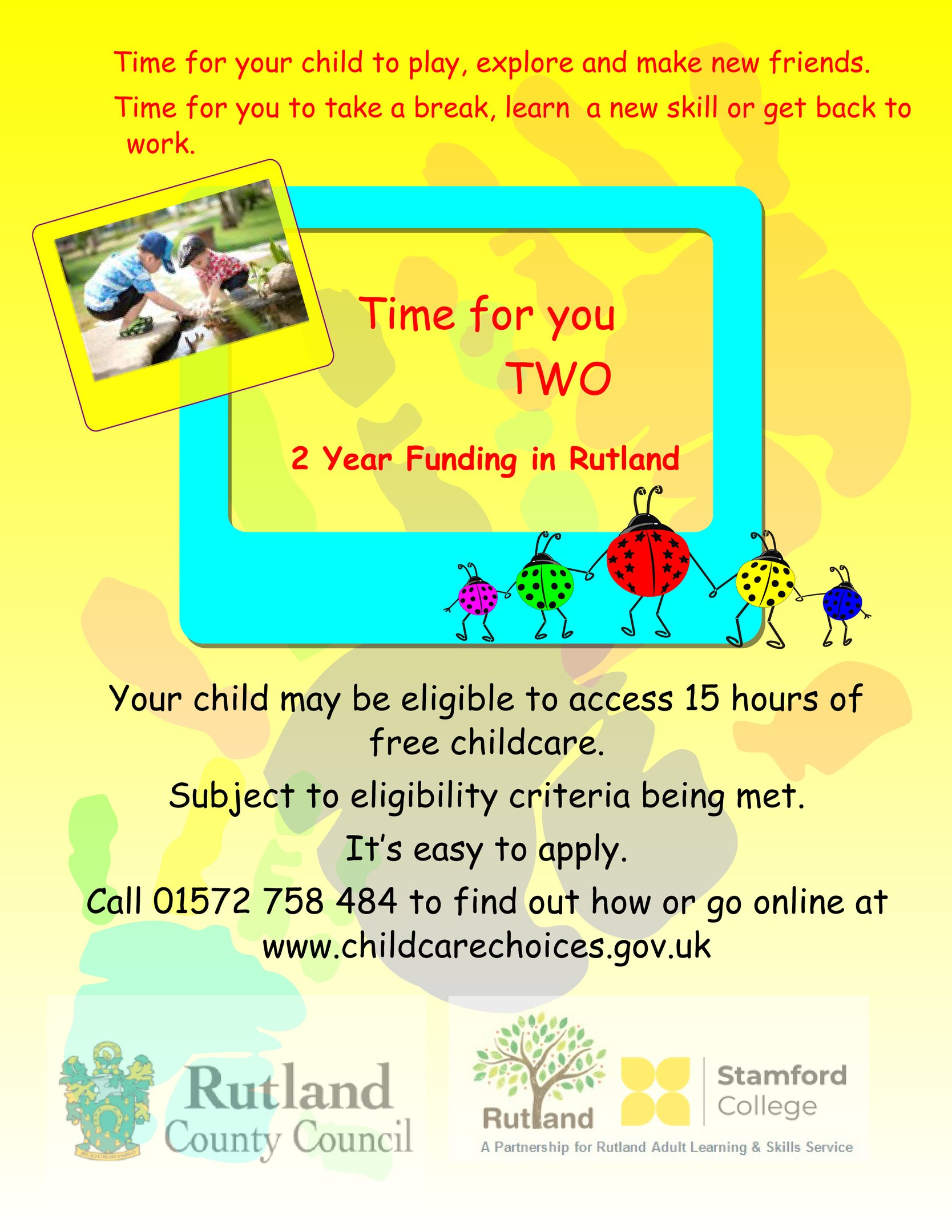 The Family and Childcare Trust have developed a new film for parents, aiming to help identify what a good childcare setting should be like.
Visit http://www.familyandchildcaretrust.org/choosing-childcare to access the film and further information.